Product Category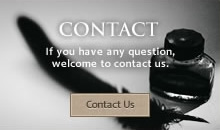 Home > Woven Polyester Mesh Belt
Woven Polyester Mesh Belt
We offer polyester mesh of paper making fabric, linear screen belt, filter press belt, sludge dewatering belt. We can provide a full-scale of polyester mesh products information, technical data, solution of paper making application, sample according the customer's request.


Polyester Dryer Screen
Polyester Dryer Screen|Dryer Fabric|Dryer Mesh|Paper Making Mesh|Paper Machine Processing Fabric
According to the weaving, polyester ..

Polyester Spiral Dryer Fabric
Polyester Spiral Mesh|Spiral Dryer Fabric|Polyester Spiral Belt
Polyester spiral belt polyester spiral mesh polyester spiral fabric p..

Polyester Linear Screen
Polyester Plain Fabric|Polyester Linear Screen|Vacuum Belt Filter Cloth|Horizontal Belt Filter Cloth|Bolting cloth
These belt is main..

Polyester Spiral Press Belt
Polyester Spiral Filter Press Blet|Belt Press Belt|Water Treatment Screen|Vacuum Belt Filter
Polyester Spiral Press Filter Belt:


Sludge Dewatering Belt
Sludge Dehydration Fabrics|Sludge dewatering belt |Sludge dewatering fabric|Belt Press Belt
Sludge Dehydration Fabrics mainly is used..

Polyester Pulping Fabric
Polyester pulping fabrics is used in several of washing equipments. It is mostly used in the fabrics of wash coal, vacuum wash plasm machine and drum type wa..
polyester printing mesh
Polyester printing mesh|polyester screen fabric|screen printing fabric
Polyester screen printing mesh/bolting cloth is used for screen printing o..

Polyester Belt Joining Type
Paper machine fabric clothing polyester spiral belt polyester spiral mesh polyester dryer fabric polyester screw mesh polyester spiral fabric spiral fabric s..