Product Category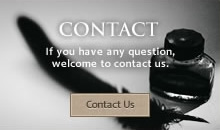 Bohai Industrial Wire Belt Co., Ltd. offer conveyor wire belt for industrial filtration application. The aperture range is from 10 micron to 8000 micron for industrial cooling, heating, drying and transportation chain solutions.
Bohai Industrial Wire Belt Co., Ltd. focus to supply high quality wire belt products to our customer and set up long-term business relationship with our partner. We are glad to offer the samples when you request and welcome to see your inquiry.
Our conveyor wire belt can be divided into spiral woven wire belt, flat-flex wire belt, cord-rod wire belt, herringbone woven wire belt, trackmatic wire belt, Tigris wire belt, Roller-Chain wire belt, Balanced weave wire belt.