Product Category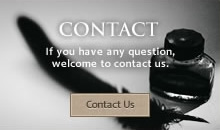 Home > Conveyor Wire Belt
Conveyor Wire Belt
Bohai Industrial Wire Belt offer stainless steel wire mesh for various woven type.. Our product include cable-bar wire belt, Balanced weave wire belt, Roller-Chain wire belt, Tigris woven wire mesh, Herringbone weave wire belt, plain weave wire belt, dutch weave wire mesh belt. We can copy and cover 99% GKD weaving method.
Flat-flex Link Conveyor Belt
Flat-flex Link Conveyor Belt|Food processing Belt|Oven Conveyor Belt|Ladder Link Wire Belt
Usually ladder belt (stainless steel wire ..
Roller Chain Conveyor Belt
Roller Chain Conveyor Belt|Spiral Link Conveyor Belt|Material Handling Belt
This conveyor belt system is used in chemical industry,mining indust..

Conveyor Wire Belt
Bohai Industrial Wire Belt Co., Ltd. offer conveyor wire belt for industrial filtration application. The aperture range is from 10 micron to 8000 micron for ..