Product Category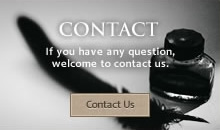 Stainless Steel Wire Mesh|Filter Cloth|Filter Screen
Material available: Our stainless steel wire mesh products are generally made of stainless steel Typ302, 304, 304L, 316, 316L, 321 and 430 etc.
Characteristics: Each warp wire crosses alternately above and below every weft wire and vice versa. Warp and weft wires are normally of the same diameter. Square aperture ,high flow through, relative high open area, as result less pressure drop during filtration suitable for all kinds of filtration up to 63 µm
General Use: Stainless steel wire mesh, with its excellent resistance against acid, alkali, heat and corrosion, find extensive uses in processing of oils, chemicals, food, pharmaceuticals, also sorting and screening of solid, liquid and gas in mine, metallurgy, airspace, machine making, etc.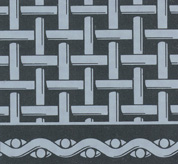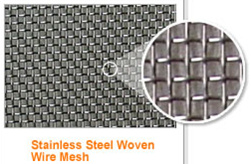 Plain weave wire mesh specifications:


Specification List of Plain Weave Stainless Steel Wire Mesh

Mesh/Inch

Wire Diameter (mm)

Aperture (mm)

Filters Area%

Mesh/Inch

Wire Diameter (mm)

Aperture

(mm)

Filters Area%

2

1.60

11.10

76

80

0.13

0.187

35

3

1.60

6.87

66

100/90

0.10

0.167

39

4

1.60

4.75

56

100

0.10

0.154

37

5

1.00

4.08

64

100

0.11

0.144

32

6

0.90

3.33

62

120

0.09

0.122

33

8

0.90

2.28

51

120

0.08

0.132

39

8

0.70

2.47

61

150

0.065

0.104

38

10

0.50

2.04

64

200

0.05

0.077

37

12

0.50

1.62

59

200

0.04

0.084

47

14

0.50

0.50

52

250

0.04

0.062

37

16

0.35

1.24

61

250

0.035

0.067

43

18

0.28

1.13

64

250

0.03

0.072

50

20

0.35

0.92

52

300

0.04

0.045

28

24

0.35

0.71

45

300

0.03

0.055

42

28

0.35

0.56

38

325

0.035

0.043

30

30

0.28

0.57

45

325

0.028

0.050

41

40

0.22

0.42

43

400

0.030

0.034

28

50

0.18

0.33

42

400

0.023

0.042

43

60

0.16

0.26

39

508

0.025

0.025

26

70

0.14

0.223

38

635

0.018

0.0203

25