Product Category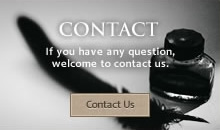 Fryer Filter Screen|Fryer Basket|Barbecue Grill Netting|Barbecue Grid Mesh
Bohai is producing various stainless steel Fryer basket,Fryer Filter Screen, oven racks, cooling racks, skimmer, barbecue grill netting, and barbecue brackets. We can manufacture all kinds of wire mesh basket with our woven stainless steel filter screen, according to your specifications and specific requests.
Fryer baskets are generally used in deep fat fryers. It can increases your cooking efficiency and promote quality of food. It is made of high quality stainless steel filter screen which gives you even frying every time. while the coated handles stay cool to the touch. Bohai focus to quality control and price competitively. But it retains all the functional and safety features that you will need. In addition, the fry basket is well designed with mechanics which gives you the best performance.
Bohai make Barbecue Grill Netting and Barbecue Grid with our woven screen mesh. So we have absolute advantage to get material screen for the fryer basket and barbecue grill making. We are ready to offer you our best price with related samples, for quality evaluation and marketing activities.